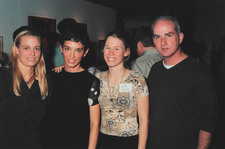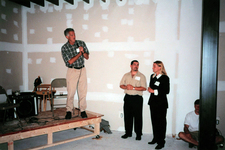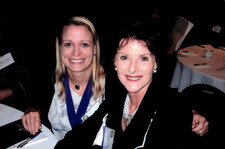 The Pitt County Arts Council at Emerge was founded in 2000 as Emerge Gallery. It has grown in its role to being the local arts council for Pitt County, as while as in size encompassing over 8,000 square feet in a historic building in the heart of Uptown Greenville.

PCAC at Emerge began as a gallery founded by Holly Garriott, Christina Miller and Leah Foushee, three ECU students who saw a need for community based arts organizations in Greenville's downtown area, as well as an arts organization that could serve as a learning lab for ECU students.

Don Edwards, a local businessman and arts supporter, custom renovated the historic building for Emerge and donated it rent-free for over two years. In 2005, Emerge expanded into a full Community Art Center with classes for adults and youth in pottery, metals, painting, textiles, and photography. This also created an opportunity to begin Emerge's first outreach program, the Youth Public Arts Project. The idea came from Judge Gwyn Hilburn and PCS Arts Coordinator Jane Austen Behan to begin an arts program for at-risk youth. Initially taught by art teacher Ira Varney, this program has impacted hundreds of Pitt County Youth.

About this same time, Emerge began working with the City of Greenville with then planner Carl Rees to create public art projects. Beginning with the annual DownEast Sculpture Outdoor Exhibition, large-scale sculpture were exhibited. Emerge was also hired as the Civic Art Facilitator for the Eppes Gateway Project, the first large budget and larger community impact public art project.

Then the North Carolina Arts Council took notice of all of the community programs and impact that were occurring. Their staff asked Emerge to consider taking on the role of the Pitt County Arts Council, since Pitt County had been without a local arts agency for nearly 2 decades. In 2009, the Pitt County Commissioners approved this designation, and Emerge Gallery became the Home of the Pitt County Arts Council!

In 2012, Emerge conducted a Cultural Arts Strategic Plan that helped establish the Civic Arts Committee, partnerships with our municipalities, and figure out the community's needs for the arts. Then in 2018, the City of Greenville was designated a SmART City by the North Carolina Arts Council, and another major milestone came with the development of the Emerald Loop Vision Plan.