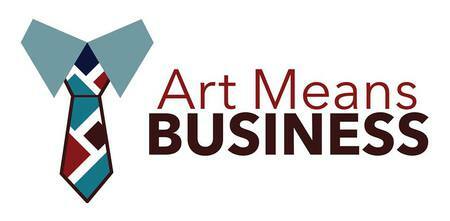 Arts and business go hand in hand. Pitt Community College's Small Business Center offers free seminars about business. Seminars will be held virtually. Even though workshops are free, pre-registration is necessary.
Go to www.ncsbc.net.
From here, click on "Training" in the top right corner. 
At Center choose "Pitt Community College Small Business Center" from the drop-down box.
Click on "Register" and enter your email and other requested information. Participants will receive a reminder email 60 minutes prior to each class.
Check out the full schedule here!
---
Pricing your products and services
Tuesday, August 24
6:00pm-8:00pm 
What are your customers willing to pay for your product or service? Should I be the cheapest in my market, or the most expensive? We will explore pricing strategies that will help you determine what you should charge. FREE
---
How to Start a Business
Tuesday, September 14
6:00pm-8:00pm 
Join us to learn the key basics to bring your business Idea to life! We will discuss the startup process, financing, legal issues, licensing, and more. We will also introduce you to the resources available to help you successfully start your business. FREE
---
Writing a business plan
Thursday, September 16
6:00pm-8:00pm 
Business Plans are not just for financing purposes; they are working documents to guide the future of your business. By committing your ideas to paper, you have the opportunity to prove to yourself and others the viability of your business. FREE
---
Email Marketing
Thursday, September 23
6:00pm-8:00pm 
With the amount of email being delivered to your target market, it's crucial to design an email that stands out from the rest. Make sure when your audience opens your email, they have a memorable experience and want to open again in the future! FREE
---
Creating your Marketing Plan
Tuesday, September 28
6:00pm-8:00pm 
So, you have a for a product or service that's bound to capture the hearts and minds (and wallets) of consumers everywhere! Wait a minute! Have you really determined who your target customers are? How will you reach them? This course will give you the means to create a plan to make sure your marketing efforts are successful. FREE
---
Canva: Design Basics for Your Small Business
Thursday, September 30
6:00pm-8:00pm 
Digital marketing expert Melanie Diehl will walk you through some simple steps to get started designing and communicating effectively using graphics created in Canva. Canva is a powerful, free design tool that you can use to create professional graphics, short videos, and print materials. Join this session to learn how to set up and use Canva, how to create eye-catching images using this software, and how to use other powerful features of this fantastic and user-friendly tool. No software or graphic design knowledge is needed. FREE
---
Canva: Advanced Design Skills for Small Business Owner/Marketer
Thursday, October 7
6:00pm-8:00pm 
In this training, digital marketing expert Melanie Diehl takes a deeper dive into the advanced capabilities of Canva. Session includes hands-on design time and screen-sharing for feedback. PRE-REQUISITES: Canva account and working knowledge of Canva. Having an upgraded (paid subscription) account is highly recommended. FREE
---
Tax Essentials for Small Businesses
Tuesday, October 19
6:00pm-8:00pm 
This seminar will provide an overview of important topics that new business owners should consider including choosing the correct business entity, employee vs. independent contractor, and basic record keeping requirements. FREE
---
Maximize your Website!
Tuesday, October 26
6:00pm-8:00pm 
Search Engine Optimization (SEO) is the strategy to improve your business view in search engines (Google, Yahoo, Ask.com). While there are many detailed and intricate things that can be done to improve website views, the many pieces of the Google algorithm all center around valuable content and consistent activity. We will discuss simple strategies to increase your organic ranking and make sure you're making the best use of your website real estate. FREE
---
Social Media Time Savers
Thursday, October 28
6:00pm-8:00pm 
You know how important social media is to your business. Facebook, You Tube, Twitter, TikTok, Pinterest, WhatsApp, Instagram. Who has the time? Join us to learn strategies of how to maximize your online presence and minimize your time. FREE
---
Sales Tax - Tips for Compliancs
Thursday, November 11
6:00pm-8:00pm 
We will examine key aspects of the NC sales tax laws including which businesses must collect taxes, how much to collect, how to remit the funds to the State, nonprofits, and out of state sales. FREE
---
Taking the Leap, offered by ECU
Tuesdays, September 14 - October 5
6:00pm-8:00pm
Learn from the experts how to transform your great idea into an operational business! In this FREE four week program, we'll take you through the process of starting your business, including identifying potential markets, learning your customer's needs, creating a business plan, understanding business finances, and marketing your products and services. You'll work with mentors and peers through fun breakout activities and targeted exercises designed to sharpen your skills, strengthen your business, and prepare you to successfully take the leap! FREE
---
Digital Marketing for Small Business Owners, offered by ECU
Join the SBTDC @ ECU for a FREE three-part virtual event series where we explore the following topics with local digital marketing experts.
1. Creating a Marketing Plan, presented by Digital Strategists Gabri Mannino & Carol Sanders, of Evolve Inc.
Sept. 14, 2021, 11:30 a.m. – 1:00 p.m.

Register here
2. Website Design & Development, presented by Chief Operating Officer Spencer Bunting, of Red Shark Digital
Sept. 21, 2021, 11:30 a.m. – 1:00 p.m.

Register here
3. Digital Marketing Basics, presented by Dr. Guiseppe Getto, Associate Professor of Technical & Professional Communication at East Carolina University, and President & Founder of Content Garden
Sept. 28, 2021, 11:30 a.m. – 1:00 p.m.

Register here
For more information about these events, please see the attached flyer or contact the SBTDC at East Carolina University at ecu@sbtdc.org or (252) 737-1385.