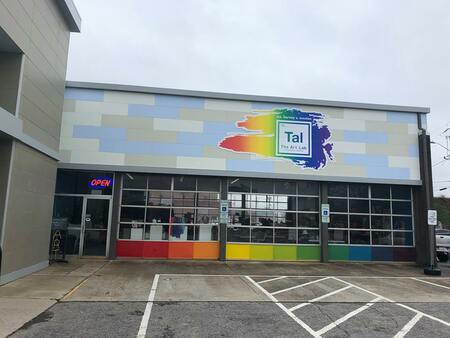 Download Artist in Residence RFP
The City of Greenville in North Carolina, East Carolina University's School of Art and Design, Pitt
County Arts Council, and A Time for Science are inviting artists to submit a proposal to the 2019-
2020 Greenville, NC Artist in Residence program. The focus of this residency is to activate public
spaces in the Uptown Greenville District through creative placemaking projects.
The application deadline is Saturday, April 13, 2019.
Applications must be submitted via our website at: https://pittcountyarts.org/artists/artist-in-residence-rfp and received by Saturday, April 12th by 5:00pm.
Friday, April 13, 2019: Deadline for applications

Finalists Notified: Friday, May 3, 2019
Interviews Conducted: May 2019
August 12, 2019 – May 31, 2020: Residency Occurs
• Successful applicants must be available:
o for program planning starting August 12, 2019.
o to teach a Creative Placemaking course for the ECU School of Art and Design Tuesdays and Thursdays from 10-12:50 for fall and spring semesters.
o to teach the Youth Public Arts Project for 6 Saturdays in fall of 2019, and 6 Saturdays in the spring of 2020.
o to conduct community engagement opportunities as part of their residency from August 2019 through May 31, 2020.
o Complete 2 public art projects on the City Parking Deck located on 4th Street.
• Successful applicants must commit to:
o working an average of 20 hours a week with the partners for the duration of the residency.
o Being active within the studio space on Dickinson Avenue, and creating a visually pleasing space.
o Giving regular updates to the Arts Council staff.
o Providing a criminal background check to the Pitt County Arts Council
---